April's Apparel
Over the years, I have, on more than one occasion, been accused of drifting in and out of clothing and style "phases".
Personally, did I see these adventures in clothing as "phases" ?
I have an answer to that.
Hell to the no.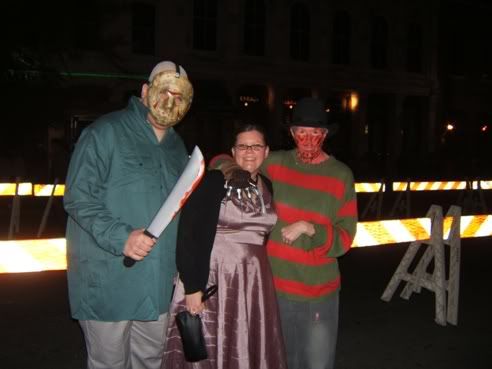 This was a Halloween cosume. 1950's dress. I want too dress like this more.
I remember my mom taking me to discount stores, countless sale racks, garage sales, thrift stores and other places, just looking for the cheapest, cutest clothes.
I was never put into a box of - you should wear this, or do this, or be this way. I was made to feel supported when trying new clothing styles or types or even just dressing funky or what others would ultimately consider 'strange'.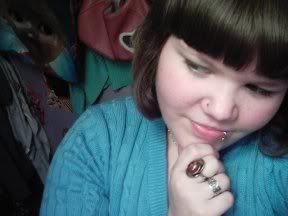 Really loved this super old 1960's Mens Sweater. It was a lil small for me tho.
Damn, I only WISH I had pictures of all of the amazing outfits I came up with when I was younger.
In middle school, when I was about 12, my Mom took me to this amazing little thrift store, ran by sweet retired ladies.
My mom mentioned to one of the women that I loved 1970's clothes, and the ladies just thought this was the cutest thing. One of the ladies took my Mom and I to a small little closet in one of the locked rooms of the old house the thrift store was located in.
And in that closet, I tell you my friends, I fell in love for the first time.
Nothing in the closet was marked with price tags, in fact the clothes were mainly all in big plastic garbage bags and just bunched up.
They didn't put these clothes out for sell, because they were all from the 1960's - 1970's polyester Leisure Suits and Women's Dresses.
It was like, I don't know what you would call it.. almost a religious experience for me. I think that's the first time that I actually had MY own idenity as far as clothing went and what I liked.
And at the time, Hipsters didn't really even exist. I had no idea what one was, if they did. All I knew what that I loved these fu*&ing dresses and leisure suits.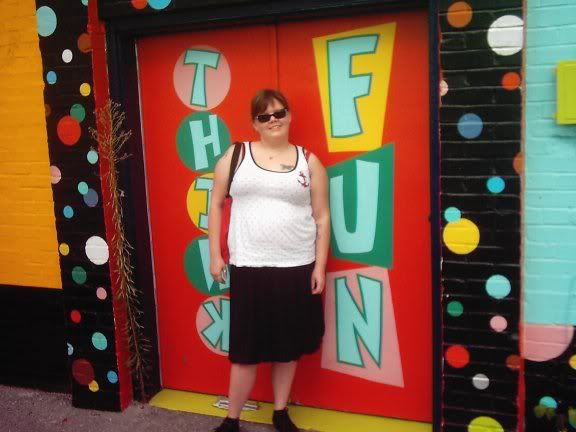 I remember hemming a few of the dresses once I got them home to make them hit right above my knees and bought knee high tights to wear with them. I even pimped a red and white leisure suit for quite a long time - even WITH the other middle school kids calling them PJ's.
My teachers got it, though, and always supported my style and stuck up for me.
As I grew up, I guess the idea of just wearing whatever you wanted, dressing for yourself and your mood, kinda got away from me.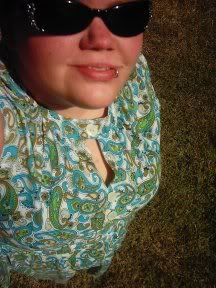 One of my favorite Vintage Dresses. Look how happy I am :)
I still buy pieces of clothing that I personally dig, without really worrying too much what public perception will be.
But these days, shopping for clothes is really no longer fun. Either things don't fit right, or do but are too expensive. And for you plus sized girls thrift store shopping out there, you feel me on this, it's the wort.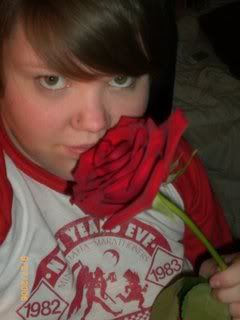 Your typical Vintage Shirt.
You go and try to find a size 20 vintage dress that's actually cute and you want to wear.
I'm telling you guys, it's hard.
Okay so this was more like a Clothing Rant than anything else.
Do you guys have any suggestions ? Cause my personal style is needing a boost !